Looking for the definition of miniature aluminum extrusion, we found the closest reference to micro extrusion in the aluminum association standards and data (the aluminum association's largest and most comprehensive publication).There, we found "precision" tolerances: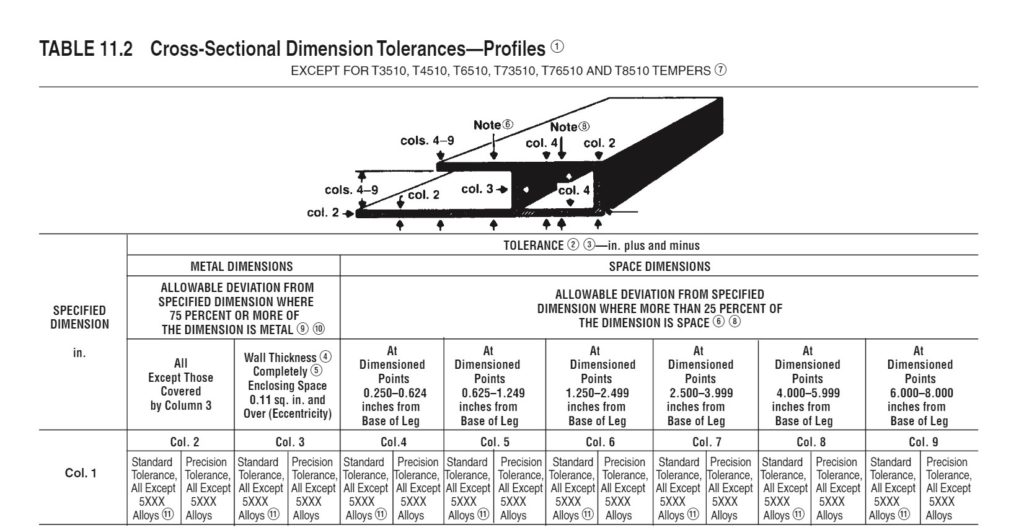 Instead of CNC machining technology, the efficiency of micro aluminum parts is increased by more than 50 times.
CNC machining of micro aluminum parts is the most difficult to adhere to the knife, knife thick processing product precision can not be guaranteed.However, the continuous die cold extrusion micro aluminum parts just avoid these disadvantages, and the processing precision is no less than CNC, can achieve ±0.02mm tolerance and processing speed of up to 150 per minute.Therefore, it is better to adopt the method of continuous die cold extrusion for the processing of miniature aluminum parts.
What are microextrusion aluminum profiles or microextrusion tubes?
A very broad definition is any aluminum extrusion or tube suitable for a circle of 5 inches in diameter (i.e., a 5 inch press).The choice of aluminum alloy is very important for this kind of complicated miniature extruded parts.Alloy 6063 is the shape of choice.
The smallest miniature extrusion piece is suitable for a circle with a diameter less than 100 inches.They require uniform wall thickness and require simple geometric design and specialized tools.Instead of using H13 tool steel, the special tool is made by using a powder metal process and depositing a specially developed coating on the surface.The coating helps the aluminum flow through the mold and resist wear.The 1100 and 3003 are also the most important alloy choices, the easiest to get through the mold and the easiest to get.
Custom small aluminum extrusion
WEIHUA - produces highly complex miniature extrusion parts to meet the most stringent tolerances.In addition to providing a wide range of standard shapes for close tolerance micro extrusion parts, we can also provide customized and precision cutting, deburring, rolling, finishing and CNC machining of various tolerances, angles and sizes to meet the specific requirements of customers.
1. Solid, semi-hollow, hollow and pipe
2. Wall thickness up to 0.012 inches
3. The cross-sectional area is as low as 0.002 inches
4. Tolerance close to +/- 0.001 inch
5. Provide prototyping work
6. Minimum order quantity: 1000 pieces
7. Provide 1100, 3003, 6063, 6463 and 6061 alloy.
Aluminium extrusion manufacturers
All the aluminum extrusion products we do are very precise.From our production of high quality micro-customized aluminum extrusion to the long-term relationship with customers.Experienced engineers and technicians will follow the extrusion process strictly to ensure that your parts are up to standard and satisfactory.These capabilities are reflected in the certifications we pass.Whether it is inventory, customization, complexity or simplicity, from large volume to small volume, WEIHUA (aluminum extrusion companies) has exceeded the expectations of aluminum extrusion manufacturing and established precise relationships in the process.
---
Post time: May-05-2020