Are you struggling to find a metal logo that can be durable, corrosion-resistant, abrasion-resistant, and able to adapt to harsh environments?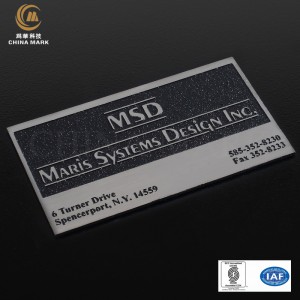 Are you looking for an affordable sign with clear fonts and easy identification of information?
Then custom stamped metal tags with printing letters or aluminum stamping brushing signs will be one of your first choice signs.
Aluminum stamping concave-convex font signs, generally characters, and patterns are raised or recessed with some color, which makes the signs can be well recognized from a distance. At the same time, the raised or recessed signs can be well protected and will not be easily worn out.
Of course, the brushing of aluminum signs is also due to the brushing process, which makes the signs smoother and flat, without too many scratches.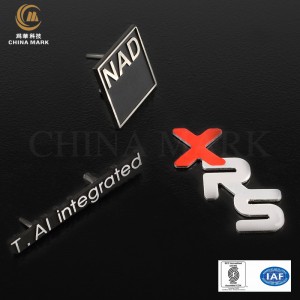 Use custom metal signs to better identify and mark your products
Use printing/screen printing or etching processes on aluminum or stainless steel metal signs to form important information required for your product, such as company website, company contact, company phone, company LOGO, and other important patterns or product details. It will enable big customers to better identify and repurchase your products and create a reputation. If the company's information is printed on the machine and equipment, aluminum printed signs are generally sufficient, or they are more durable and can withstand long-term erosion in harsh environments. Stainless steel etched signs are more recommended.
The use of custom metal signs can make it more convenient for customers to use the product and ensure the personal safety of customers
If your equipment is a machine such as a power supply device, it is essential to affix a sign with important information on the machine. This sign can serve as an instruction guide. Such as: "please place or touch in a dry environment", "please wear protective gloves before use", "please check or operate from 1 meter away" and other operating instructions for personal safety, which are very important for the product effect. Generally, we recommend stainless steel etching or laser engraving metal signs.
Our metal nameplates are used in a wide range of industries for identification. They can embed information for asset tracking and security guidelines.
Contact us for more information or a free quote for metal stamping bump labels. Our customer service representatives are always ready to talk to you through our online real-time support. If you want to talk over the phone, please call us: 86+19926691505. You can also contact us directly by email: wh@chinamark.com.cn
Searches related to aluminum logo:
---
Post time: Jul-21-2021