Antique copper signboards are generally made of antique brass nameplates and stainless steel plates with unique age and elegance and luxury characteristics through different processes.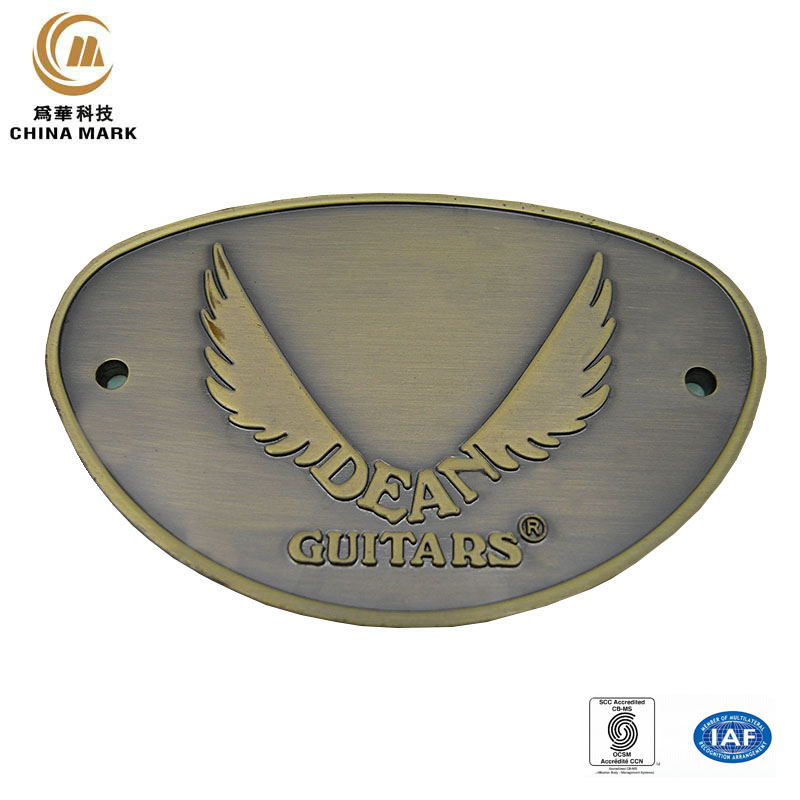 Characteristics of copper metal signs:
1. The texture of the sign is similar to that of gold, and the appearance is very similar;
2. The durability and durability are stronger, and the copper color will not change much over time
3. The texture is inferior to gold, and the cost is much lower than that of gold, which can show the feeling of gold;
4. The craftsmanship is precise and difficult, and the patterns are as fine as a hair.
The appearance of copper signs can be divided into: diamond cutting, brass, red copper, can be worn into antique color, titanium and gold (gold leaf);
The production process of copper signs is divided into: The production process is more complicated. Generally, it is made by laser cutting copper plate forming, surface embossing treatment, metal edging, surface spraying paint, oven baking varnish, surface detail processing, and copper fixing.and it's widely used.
The production of copper signs is suitable for modern office buildings, campuses, hospitals, hotels, hotels, property management companies, construction industry, exhibition halls, administrative agencies, shopping malls, etc.
In addition, we can also make aluminum high-gloss/batch drawing signs and other signs
1. High-gloss brushed signs, generally using metal aluminum as raw materials, and then processed into various signs with different textures
2. The thickness is generally 0.8MM to 2.5MM, of course, it can be made into other thicknesses. The font on the surface is generally raised, which has a strong three-dimensional effect.
3. Generally, it is made of silver and white characters on a black background. It can also be made into golden characters. Silver background. And sand bottom. The characters are usually made into a little line.
4. At the same time, the back is generally made of two feet. It is convenient to install. It can also be made into a flat back and directly attached with double-sided tape
For more details and details, please call 86+19926691505 (whatsapp) directly, or send an email to whsd08@chinamark.com.cn
Searches related to aluminum logo:
---
Post time: Jul-08-2021